My Journey
I remember a few phases when photography became important in my life. The first occurred in my childhood. I remember longingly admiring the beautifully polished chrome, glass, numbered knobs, and black leatherette of my father's original Olympus OMD SLR camera back in the 1980s. I was smitten by it. I also remember the family slide shows shot in Kodachrome. It really does give us those "nice bright colors and greens of summers." 
I know everyone complains about slide shows, but I was personally never bored by them. I also lucked out because one summer when I was around 13 years old or so my uncle gave me an old beat up screw mount knock-off branded SLR (I think it was a Sears branded Pentax). The camera is long gone, but thirty eight years later I still have a lens that came with it, a 90-230 mm Auto Sears Tele-Zoom, which amazingly enough works just fine (stopped down of course) on my Sony A7r2. Wow. 
The second major phase was in college. My first roommate, who was a gazillion times cooler than me, was a photography major. Well, that was it. That's when the bug really hit me. He let me borrow a book written by Alfred Eisenstaedt, the famous Life magazine photographer, and I was hooked.
So I went to Adorama or the B&H Used Department and got myself a beat up Nikon FM1 (or something like that) and started taking crappy photos. I spent hours at the library procrastinating my own studies so I can read photography books. I taught myself B&W developing and printing in the basement of my dorm at NYU, and even tried Cibachrome processing. Remember that? 
Fast forward a couple of decades and I felt that I was finally beginning to really understand the zone system and advanced techniques in printing negatives and choosing papers and chemicals when the digital revolution hit. I admit I was slow to adapt to it but finally, after resisting it much longer than I should have, I have now fully embraced it. And I have to admit, it has made me a much better photographer. The immediate feedback is a great teacher. It tells me exactly what Im doing right (or more often wrong) and of course the technology is just so much more forgiving now. But the  funny thing, though that first camera is long gone, I can still use that mediocre Sears lens that started it all.  It's a journey.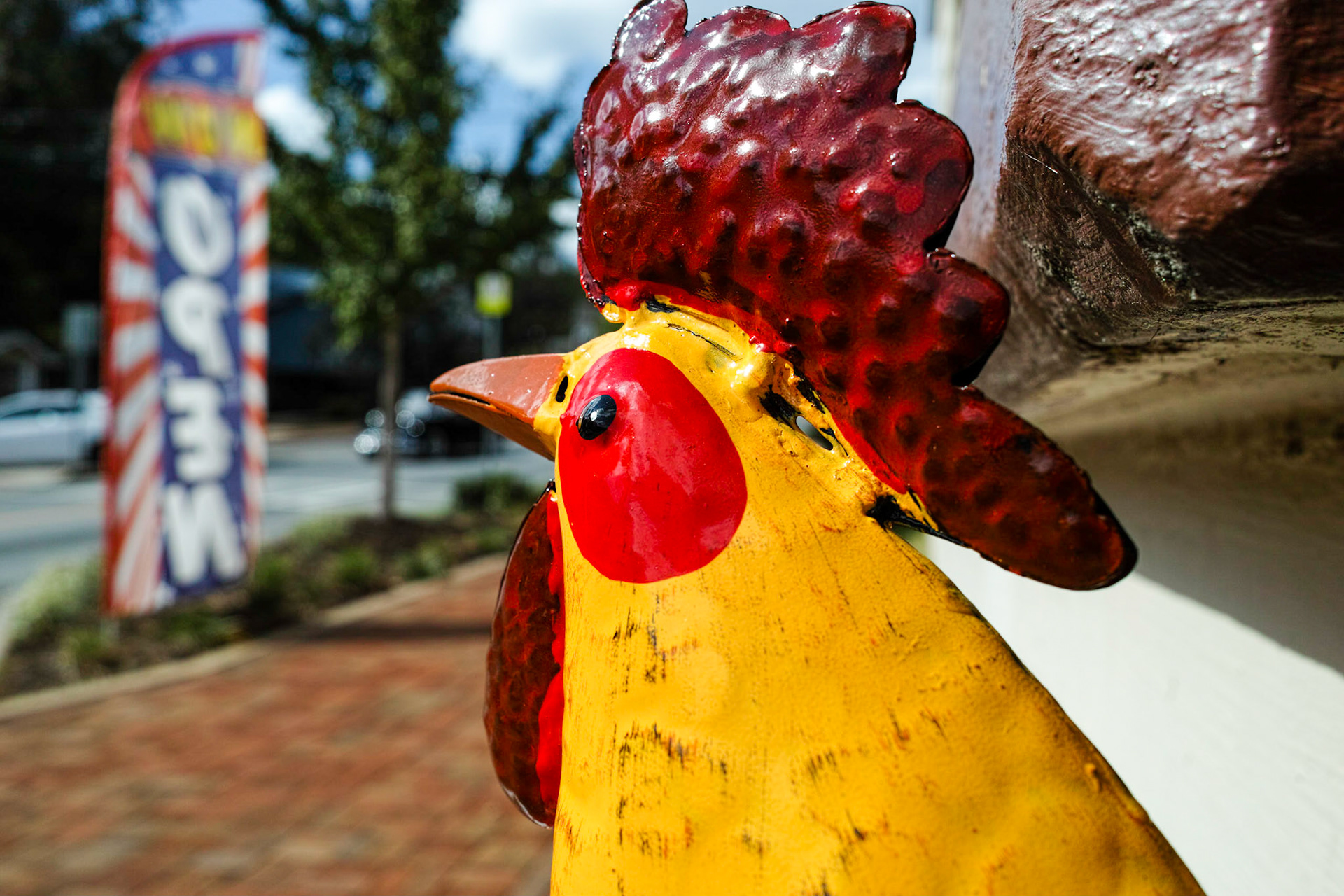 This shot was taken recently in a small, sleepy, but up and coming little town in North Georgia called Ballground. It is about an hour and one half drive from Atlanta. I used one of my favorite, but mostly forgotten and certainly underrated camera in recent memory, the Merrill DP1.